编程格斗
Programmable Fighting
一款教小孩子编程入门的App,小孩需要通过编程设定角色每一步的打架招式,
角色可以跟机器人和其它小朋友进行PK,在玩的过程中来理解编程的基本概念。
奇幻奥兹国(App Store地址)(安卓版下载地址)
Magic World of OZ (App Store Link)(Android Store Link)
以绿野仙踪为主题的儿童教育故事盒子。
A app on introduction programming for children, Children need to programmatically set roles do every step of the fight, role can undertake PK with robots and other children, in the process of play to understand the basic concepts of programming.
介绍视频(Introduction Videoes)
孩子篇 父母篇   看剧  玩游戏  
魔法故事盒(App Store地址)
Magic Story Box (App Store Link)
一个结合全息和iPad来展示儿童教育故事的盒子。
It is a box for display children education story by combine holographic and iPad.
Space Shooter WebGL版
Space Shooter WebGL version
3D立体影像绘本(开发中)
3D Alive Coloring Book  (Under development)
一款基于增强现实技术的儿童绘画教育产品,小孩子在给绘本上色后,配合相应的手机 App,可以让鲜活立体的形象出现在屏幕里,使学习变得更有趣。
It is a coloring book for children education which base on augmented reality technology, after children color the book, they can use this app to see the 3D color alive character in the screen, giving kids a interesting learning experience.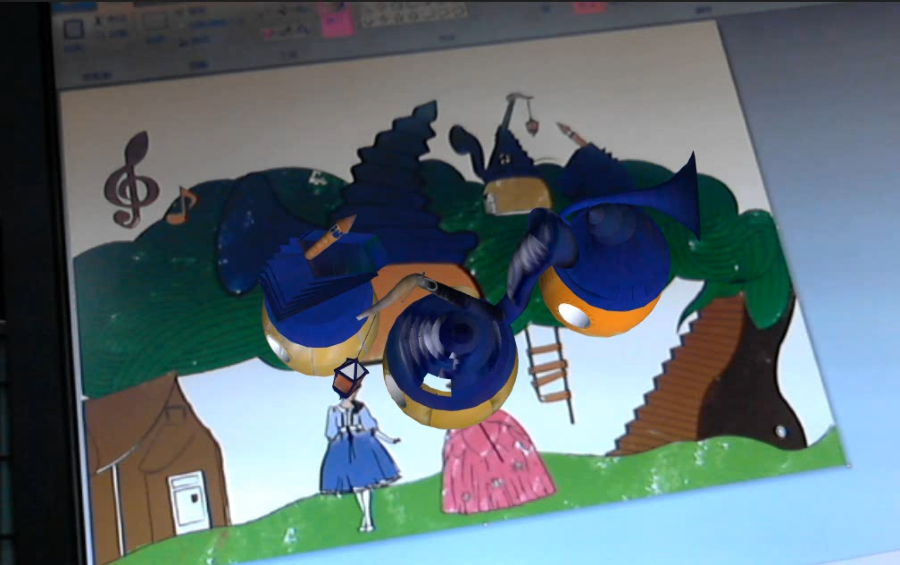 奇梦海洋家族(开发中)
Fantasy Aquarium  (Under development)
一款将增强现实技术与海洋动物辨识、儿童英语教育结合,并应用于移动终端的多媒体互动学习软件,它将平面图片变成有声音、有动画、能互动的三维立体动画,具备丰富的知识性和教育性。
It is an augmented reality technology multimedia interactive app,  for kids' English education and marine animal identification, it will become flat picture with sound, animation, able to interact with 3D animation, has a wealth of knowledge and educational.
3D虚拟KTV 场景
3D Virtual KTV Scene
搭建演唱会的虚拟舞台场景,结合摄像头切换、拉伸等效果,使 KTV演唱者觉得自己仿佛置身于现实演唱会。
3D Virtual KTV Scene
Set up a virtual arena concert scene, combined with the camera switching, stretching and other effects, so the KTV singer will feel like in a real concert.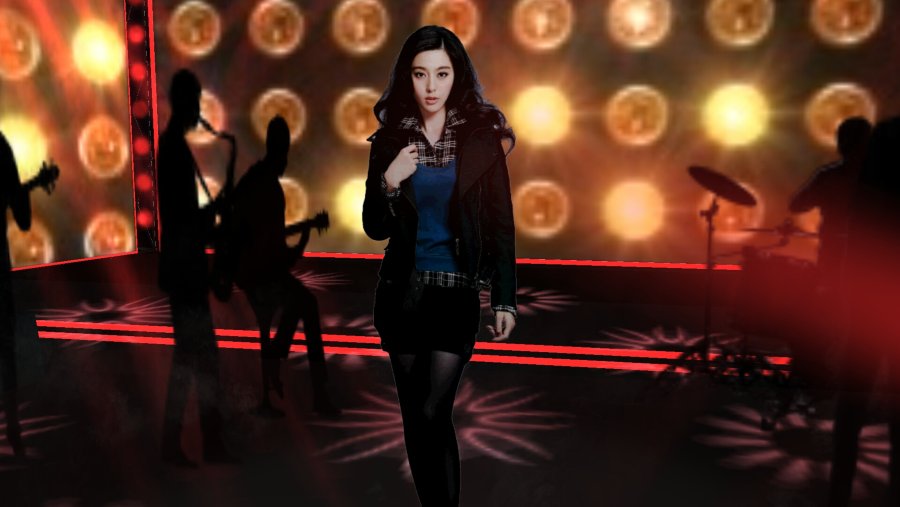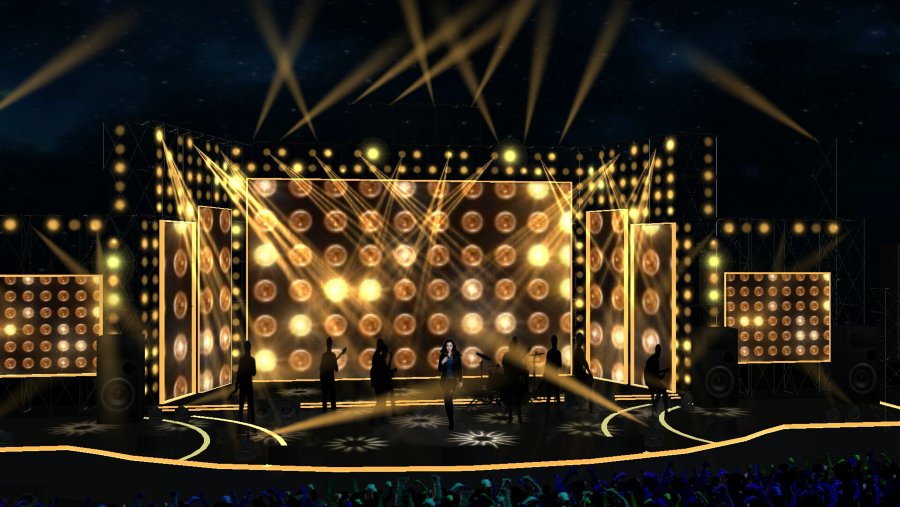 小猪灿哥iOS版(已通过App Store审核,未发布)
Pig Acan iOS version  (Had approved by App Store, not release yet)
小猪灿哥是个iOS版本上的3D智能卡通角色,你可以跟它讲话,提问题,它会回答你的问题,甚至还会做各种搞笑动作。
Pig Acan is a 3D Intelligent character iOS app, you can talk to him, ask a question, he will reply to  you, even do some funny actions.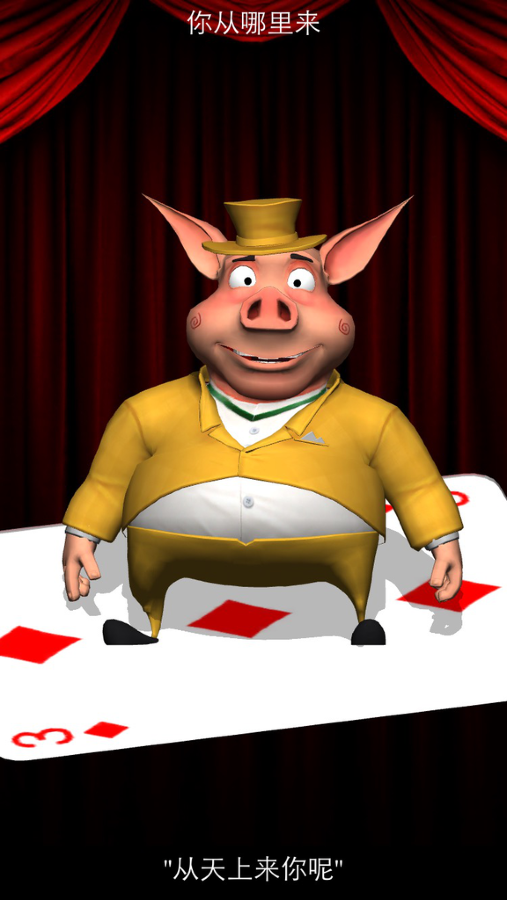 儿童剧虚拟主持人播控系统
一整套适于全国巡演的儿童剧虚拟主持人播控系统,包括软件开发、硬件选购、实时备份方案、视频加密等。除了视频播放来配合传统舞台剧表演外,还结合虚拟主持人灿哥的表演,灿哥是只会唱会跳、形象可爱的卡通猪角色,他在话剧表演时跟小朋友讲话互动,调节整个剧场的欢乐氛围。
Alice in Wonderland
Alice in Wonderland is a children's drama, it combine the virtual host (Pig Acan) with traditional drama, Acan is a cute character, when drama is show, he talk funny with children, also singing and dancing to make children happy.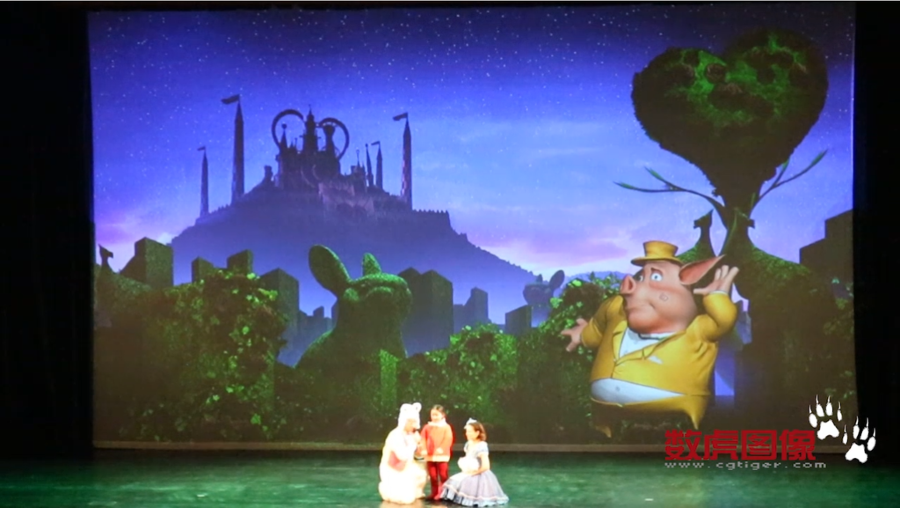 AR明信片
将传统明信片与AR(Augmented Reality 增强现实)结合,借助手机设备,在传统明信片上,虚实结合,以多媒体的形式展现武汉的风景名胜。
AR Postcard
It combine traditional postcard with AR(Augmented Reality),  with the help of smartphone, in the form of multimedia to show Wuhan scenic on smartphone screen.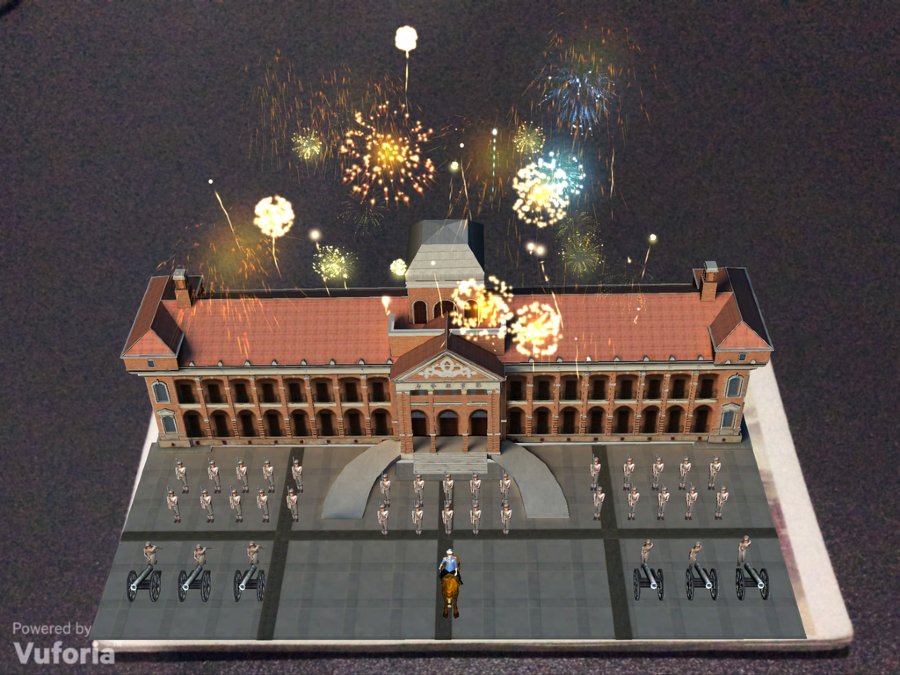 互动大屏
在一个分辨率为3240×1920的拼接屏上,基于Kinect V2捕获人肢体数据,结合粒子特效,实现互动效果,并二维码分享屏幕截图给手机。
Big Interactive Screen
It display on a 3×1 big resolution screen, base on Kinect 2.0 to capture body movements, combine with particle effects, to develop interactive games, and share screen capture to mobile phone by QR Codes.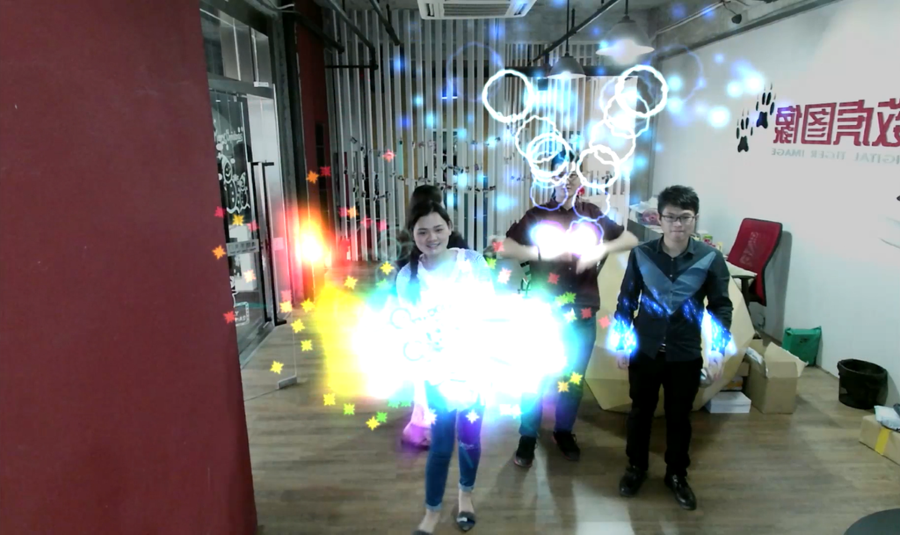 Leap Motion Flappy Bird
用Leap Motion来玩Flappy Bird。
Use Leap Motion to control Flappy Bird game.
蜜途(App Store地址)
查询香港大牌化妆品、护肤品门店及专柜地址。
SweetPath (App Store link)
Find Hong Kong's big cosmetics, skincare stores and counters address.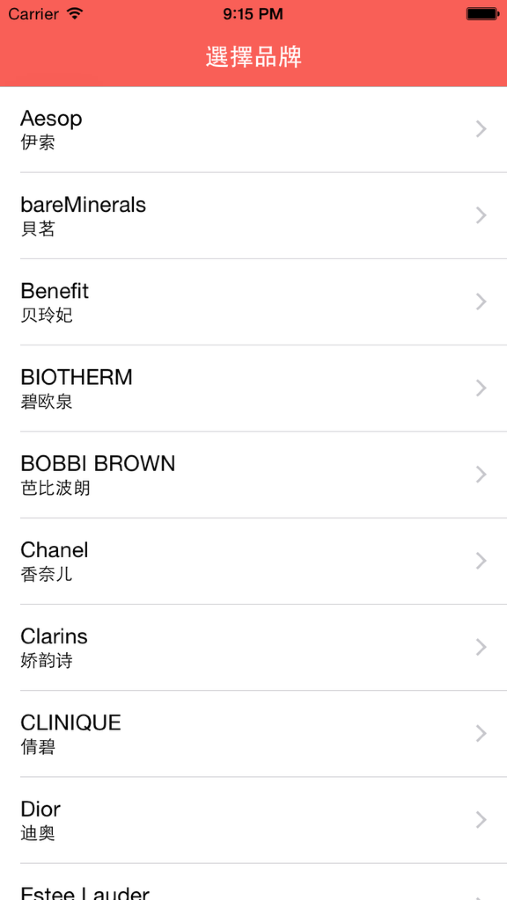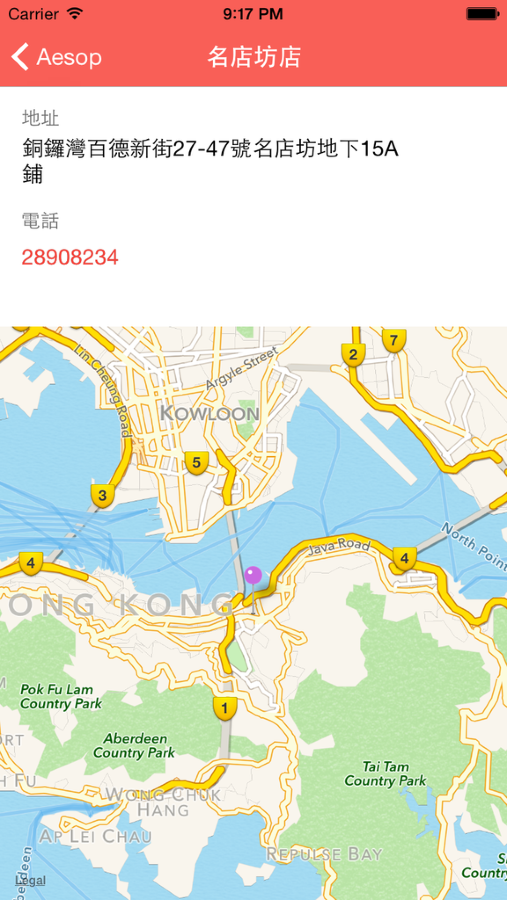 iOrtho
iOrtho是给临床医生查看、修改无托槽隐形矫治设计方案,并可实现在线交互的正畸软件。它具有强大的诊断功能、精确的测量功能、完全可视化方案、以及即时的交互功能。
iOrtho is a orthodontics software, it develop for clinician to check or modify bracketless appliance design, and realize online interaction. It contain strong diagnostic function, precise measurements of features, complete visualization scheme, and the interactive function of instant.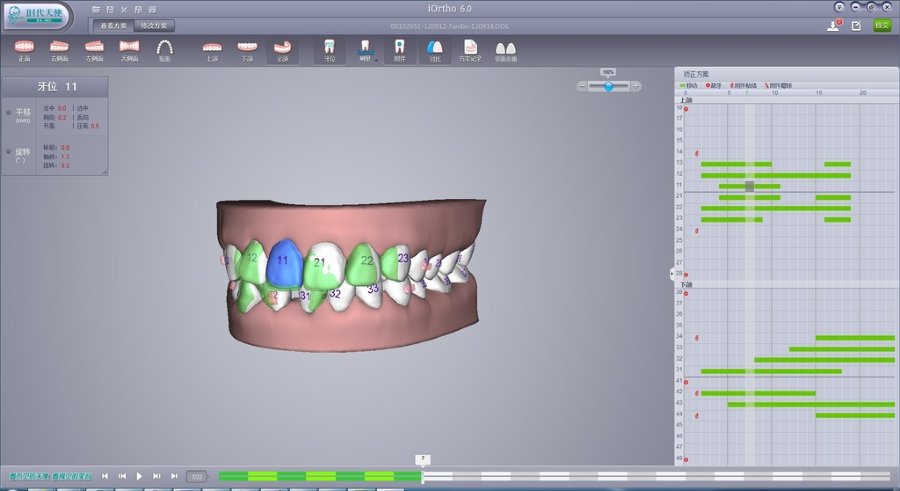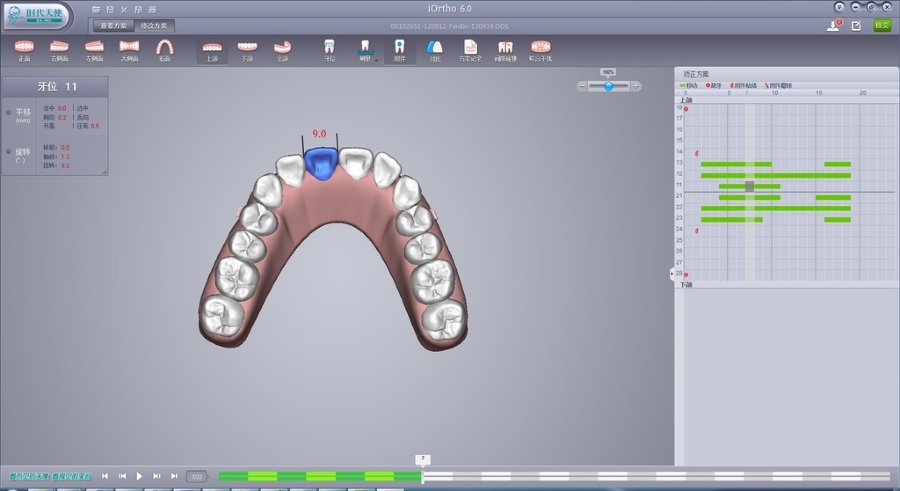 ImageScale
ImageScale是给临床医生批量处理医学数码照片的工具。
ImageScale is a tool that develop for clinician to batch processing medical photos.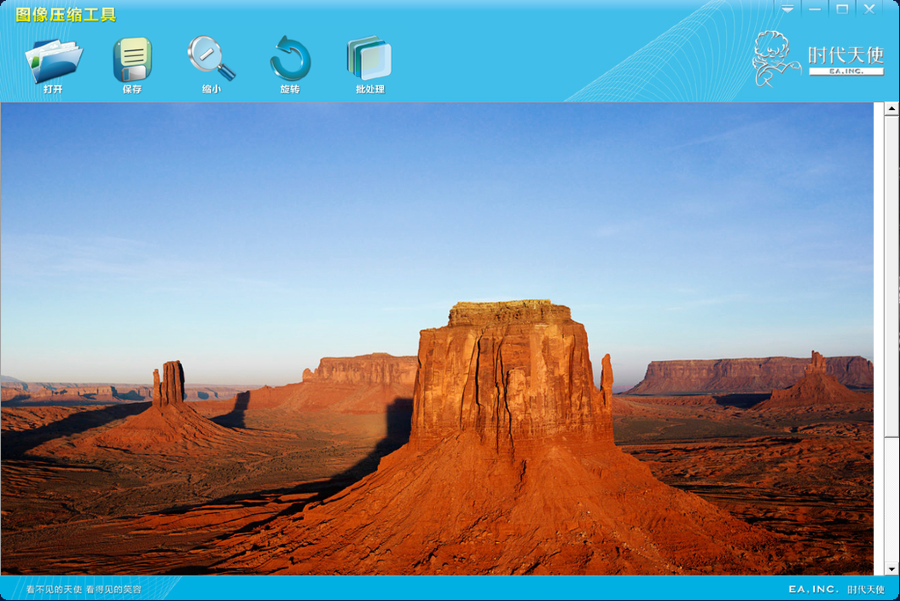 LSTree
基于L-系统单树几何建模工具LSTree用户界面(龙眼)
Based on L-System single tree geometric modeling tool